Plant Nursery in Santa Cruz, CA
Redwood Nursery is your local full-service, family-owned and operated professional plant nursery, garden center, and greenhouse. We serve the Santa Cruz, CA area by providing customers with plants, trees, shrubs and flowers indigenous to the local microclimates. Call today with questions or for details! Tuesday, Wednesday and Thursday are by appointment only.
Your Plant and Garden Experts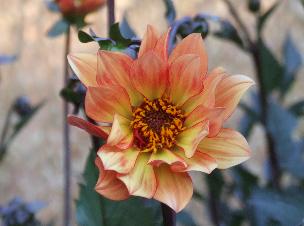 Looking to spruce up your garden or bring the beauty of local flora to your property? Visit Redwood Nursery: the oldest and most diverse flower and shrub nursery in Santa Cruz, Live Oak, Twin Lakes, and Santa Cruz County, CA! Our garden center has a stunning variety of plants, trees, shrubs and flowers to browse, locally-grown and expertly cultivated by our seasoned professionals. Decades of experience in nurseries and a deep familiarity with the regionals local microclimates has given us the insight to grow exceptional outdoor plants—and we take pride in passing on our plants and expertise to our customers. Our mission is to help local area residents appreciate the true beauty and satisfaction that comes with a well-tended, beautifully cared-for garden or landscape.
Unlike other nurseries in Santa Cruz, CA we don't just retail general plants and flowers. Instead, our selection is hand-picked to reflect plants that will thrive in the Santa Cruz climate. Our staff is ready to help you find plants and flowers that are appealing to you, and help you better understand just what makes them unique. More than that, we'll help you to care for them and can even assist you in troubleshooting if you're encountering problems. We're here to lend a green thumb wherever it's needed!
Take a look at just a few of the reasons
customers love coming to visit our flower nursery:
We've been a family-owned and –operated plant nursery since 1959, and we're proud to be the oldest, longest-running shrub nursery in the area!
All of the plants we carry are local to the microclimates of the surrounding areas. We're experts on all native-area plants and can consult with you on proper care.
Most of the plants at our greenhouse were cultivated and grown by us, giving you peace of mind in their health.
We have a delivery service available for larger plants, for your convenience.
Our garden center's selection includes flowers, trees, green plants, shrubs and more.
Browse Our Plants

Whether you're looking for a particular flowering plant or just want to browse the many indigenous plants we're cultivated, we invite you to stop by our garden center and flower nursery today.
We welcome all our neighbors to our plant nursery from Santa Cruz, CA and also welcome our friends from:
Aptos, CA
Campbell, CA
Capitola, CA
Cupertino, CA
Gilroy, CA
Los Gatos, CA
Marina, CA
Morgan Hill, CA
Pacific Grove, CA
San Jose, CA
Santa Clara, CA
Santa Cruz, CA
Saratoga, CA
Scotts Valley, CA
Soquel, CA
Watsonville, CA